TRYC welcomes new members to the friendliest club on the Great Lakes. We have three tiers of docking including East Dock for boats around 22 feet, Center Dock for boats around 30 feet, and West Wall for boats up to 42 feet.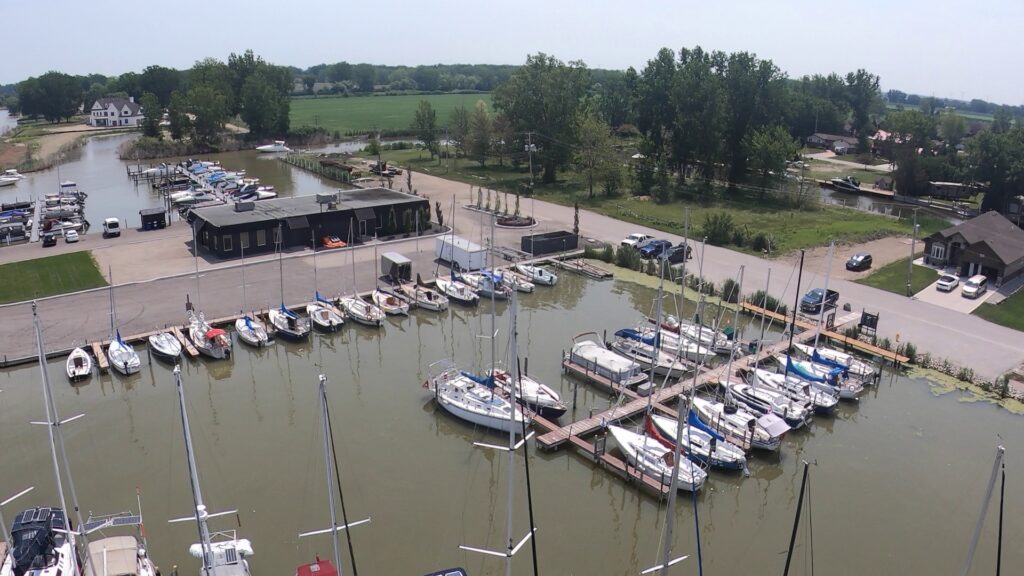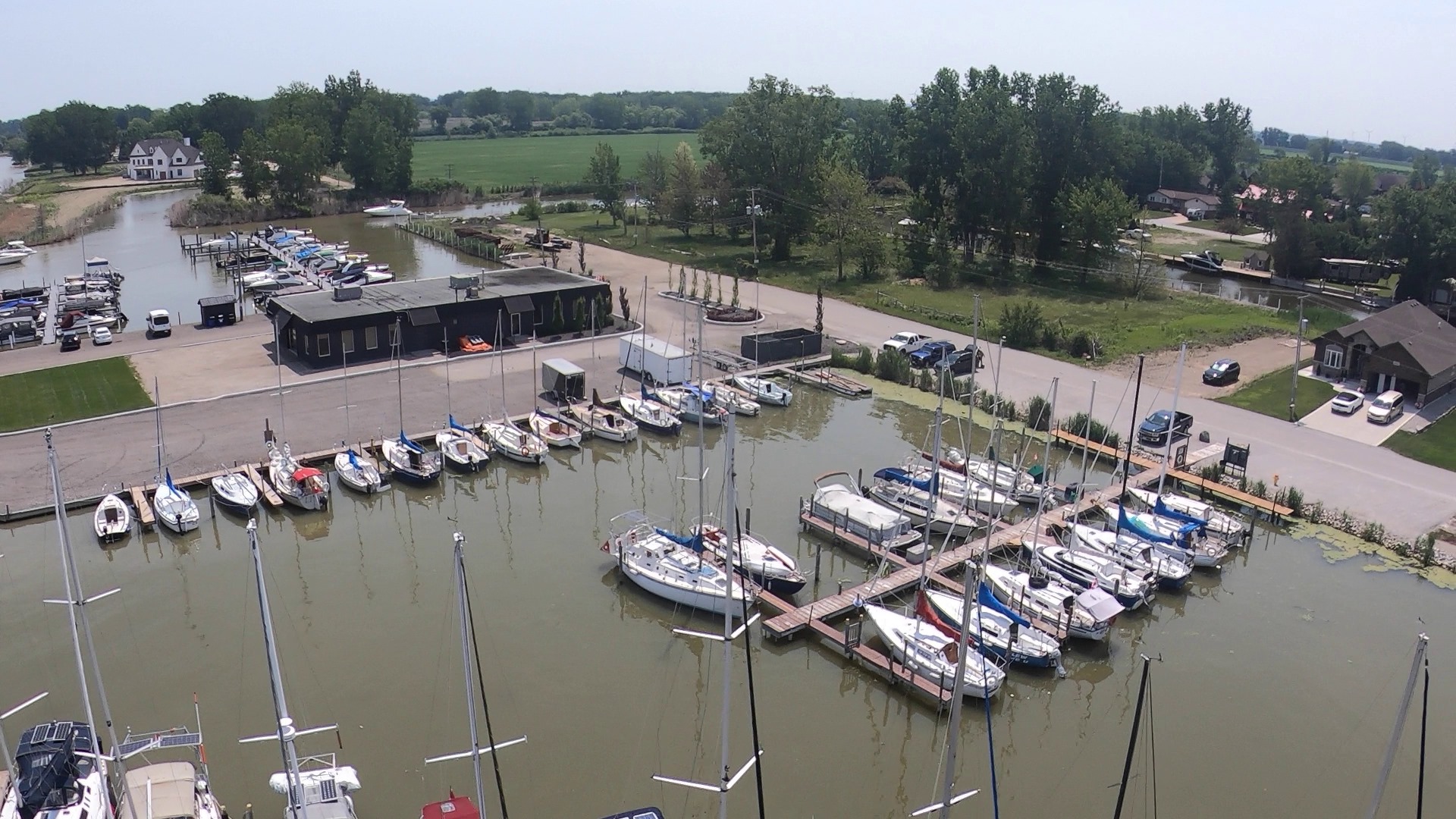 Feel free to use our contact us page to send us a message.
As a self-owned club, you'll find our yearly rates to be extremely competitive but as such, we are almost full and may have a waiting list when you apply. For current rates, download the membership application form below.
Our club offers very protected docking for boats up to 42ft. with draft limitations of about 6ft.
All docks have power and water hook-ups. On site winter storage is available.
Come and check out our beautiful property with a great view of the sunset on Lake St. Clair.
Thames River Yacht Club Objectives, Rules and Regulations
Objectives:
The primary objective or purpose of the Club is to own and maintain its property and conduct the business pertinent thereto for its satisfactory operation — as best possible as a non-profit organization — for the benefit of Club members. Additionally, the Club holds dear the following operating values:
1. To promote safe boating operations.
2. To encourage members to become proficient in the management, control and handling of their boats as well as navigation skills.
3. To encourage a 'Club' atmosphere — a friendly group of members with similar goals, desires and values with respect to boating (as opposed to a 'marina' atmosphere).
4. To encourage members to assist one another in all aspects of boat ownership and maintenance.
5. To encourage members to take an active part in supporting all Club activities.
6. To promote and encourage cruising and racing both in-Club and with nearby clubs.
7. To make a positive contribution to the community.
8. To HAVE FUN!
Rules and Regulations:
1. We recommend that children wear life jackets or certified PFDs while on docks or boats.
2. Cradles will be inspected by the Board to determine whether the cradle is fit/safe in all respects to hold the boat. Cradle replacement or repair may be ordered if a cradle is considered unsafe.
3. The Captain of the boat being refuelled is responsible in all respects for the fuelling of his/her vessel. Fuel may be transported to the Club and used to refuel provided proper approved containers are used.
4. The responsibility of all members to report any safety issues to the Board for corrective action. Anyone witnessing a safety violation should inform the person immediately.
5. During winter storage, temporary use of electrical cords is allowed but limited to charging batteries for up to a period of one week only.
6. Fireworks are prohibited anywhere on TRYC property.
7. All members and their rights are to be respected at all times.
8. No wake is allowed in the harbour. This is a common courtesy extended to everyone to avoid unnecessary stress on lines, damage to boats and personal injury.
9. Do not leave your boat engines running unattended at the club for 10 minutes or more.
10. All halyards and other rigging must be secured in such a manner to avoid hitting the mast and other boat parts that would create unnecessary noise.
11. A noise curfew is set for 11:00 pm. Audio equipment must be turned down, so others are not disturbed. Please respect our neighbours and other members.
12. There is a 10 km speed limit for land vehicles anywhere on Club property.
13. All pets are to be kept on a leash and any mess created by them shall be dealt with by the owner. No animals are permitted in the cottage at any time and the picnic shelter during meals. It is the pet owner's responsibility to ensure their pet doesn't create excessive noise.
14. Campfires are ONLY allowed at the group fire pit near the point of Club property.
15. Any wood brought to the fire pit area is to be cut into manageable sized pieces and piled neatly.
16. Areas under and around cradles are to be kept clean and clear.
17. No personal belongings are to be stored in the clubhouse, picnic shelter or gazebo.
18. Storage of any extra vehicles, trailers, boats, personal belongings, etc. other than what is deemed necessary for full time membership (cradle, dinghy, dock box) will require Board approval and is subject to a storage fee.
19. The gin pole is available for use by TRYC members only. Please consult with TRYC senior members on its proper operation.
20. Any masts being stored on the mast racks must have their spreaders removed. The mast must have the member or boat name clearly marked on the mast for identification purposes. All lines must be secured when the mast is being stored.
21. Anyone wishing to live aboard their vessel as a principal residence must meet with the Commodore and/or Board to discuss their intentions.
22. Any member wishing to make alterations to their dock, add a deck or do any building/modifications on Club property must provide a detailed plan to the Board for approval prior to such work.
23. No boat will be launched or hauled until all dues/fees have been paid and any outstanding accounts have been rectified. An outstanding account is any account more than 30 days in arrears. No boat shall be removed from the Club property following its sale until all outstanding dues and fees have been paid in full.
24. Smoking of any kind (tobacco, cannabis) is not permitted in the clubhouse.